7 Actions to Take Immediately Following an EMP Strike | Self-Sufficiency
:
1 – At a community level because we haven't experienced one yet and we don't really know how bad it will going to get. Frank Gaffney – president of the Center for Security Policy predicted that:
"Within a year of an EMP attack, nine out of 10 Americans would be dead, because we can't support a population of the present size in urban centers and the like without electricity. And that is exactly what I believe the Iranians are working towards."
Experts also agree that the next nuclear war will start with a big EMP.
If one of the nuclear powers blasts a nuclear weapon 275 miles above the US it will produce an EMP that will basically send us, the Canadian and the Mexicans back to the Dark Ages.
Will we be able to fight back after an EMP or will we be nothing more than sitting ducks for nukes?
I have something you need to watch. It's much better than I am at explaining the threat.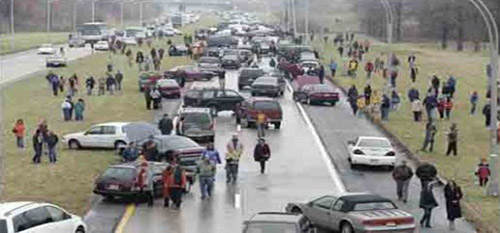 'via Blog this'