Baltimore Explodes: Freddie Gray Death: Protests Grow; Cop Union Compares Them To 'Lynch Mob' (Videos) | Alternative
:
The outrage is growing and the citizens of Baltimore have had enough police brutality and violence, in light of Freddie Gray's death.
B4in will be live streaming this Saturday.
Stay tuned to beforeitsnews.com for live stream video of this event.
Breaking now: Protests are going live kicking it off this Saturday.
People inside say that outside agitators are being sent in.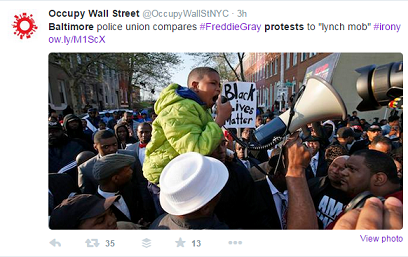 'via Blog this'