US Dollar Rejected – Prepare Your Family | Jim Willie (Encore) | Economy:
Willie spells out how the dying
dollar
threatens the average family, and what you can do to prepare and protect yourself.
In this interview:
============
1. What specific qualities make Gold & Silver Real Money vs. the US Dollar?
2. Why is right now an opportune time to acquire Gold & Silver?
3. What concrete evidence is there that governments, central banks and others recognize the importance and value of gold & silver more than they are saying?
4. Where did the United States' gold stockpile go?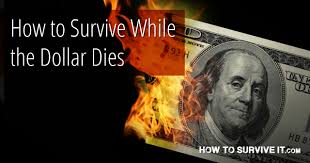 'via Blog this'